The most paramount aspect to consider when on Tour du Mount Blanc is safety. Tour du Mount Blanc is one of the World's most famous long-distance hikes, covering a 180km path through Italy, Switzerland, and France.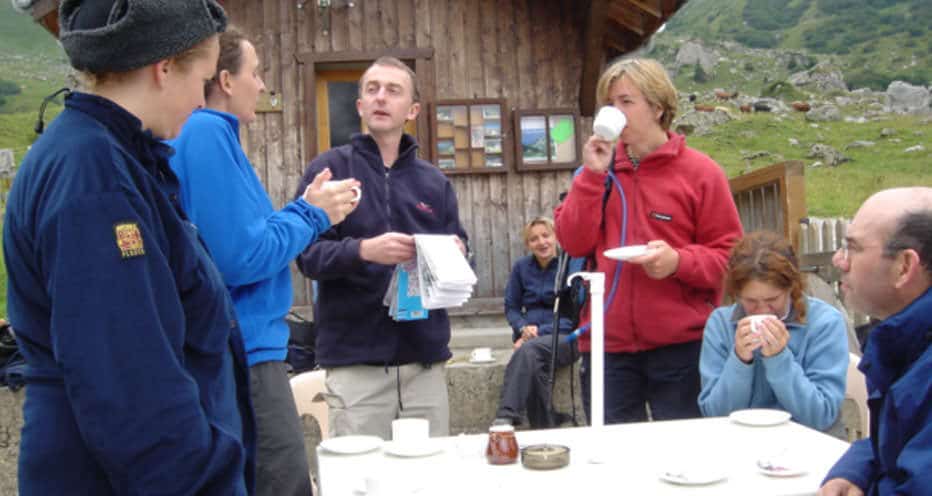 Even though your hike will not reach the ultimate peak of the mountain, you cannot underestimate the mountains and therefore, you have to prepare yourself accordingly. The climbing is tough and vigorous and you will need to plan your trip based on how much you are prepared to be challenged.
This Tour du Mount Blanc travel advice will cover essentials you need in order to be safe, as well as tips that will make your hike much more comfortable.
Advice for a Tour of Mont Blanc- Don't Over Pack
The first step is to pack correctly. There is no need to over pack; the walk is grueling enough even for those who travel light. There are refuges along the hike and therefore, there is no need to pack tents, cooking stoves, head torches, sleeping pads, water filters, etc., unless you insist on doing your own cooking, but be advised that wild camping is not allowed on most part of the trek. Even if you have a food allergy, you can make refuge bookings in advance and inform them of your allergy.
Book Refuges or Hotels in Advance
There is a refuge almost every 5 kilometers of the walk so you won't have any trouble finding one. However, you may need to book ahead, especially if you want a private room. Alternatively, start your trip early so you can arrive ahead of others at the refuge. However, if you don't mind staying in dormitories, you are likely to find accommodation even if you start out late.
An advantage of staying in refuges is that you will be treated to delicious home cooked meals and be able enjoy the variety of food each place has to offer.
Hiking Gear Advice
It is important to use boots with ankle support; trainers are not advised and will not keep your feet any cooler, even during summer. If you have any medical issues with your knees, legs, ankles or feet, don't forget to get walking poles which will reduce the impact on the weak areas.
Always pack a good waterproof coat, gloves, and a hat as it is cold and windy throughout the year. However, despite the cold climate up in the mountain, you should not dismiss the possibility of sunburn or sunstroke. Therefore, it is advised to pack sunscreen and mountaineering sunglasses to use when necessary.
It is important to stay hydrated during your climb and the higher the altitude, the more water you will need; altitude sickness is also more severe if dehydrated. A camelback water pouch is a preferable choice for hikers as it is hands-free and you can refill them from natural springs along the way.
If you choose to ascend the summit, experts recommend that you spend at least 3 nights at an altitude above 2500/3000m. The higher you intend to climb, the more precautions you will need to take. You will also need training and the right equipment (e.g. a shovel, an emergency beacon and a probe) if you plan on reaching the snow-covered terrain of Mount Blanc.
It is important to check the avalanche forecast before setting off. Avoid going up the mountain immediately after a storm as that is when most avalanches occur and avalanches can be expected anytime up to the end of May. It is also advisable to avoid very steep slopes (30-45 degrees) as these are avalanche prone.
It is best to use an international mountain guide when going climbing or trekking: A good travel company should be able to provide a very experienced mountain guide.
This Tour du Mont Blanc advice is by no means exhaustive, therefore, it is recommended that you also read your travel company's briefings prior to travelling.