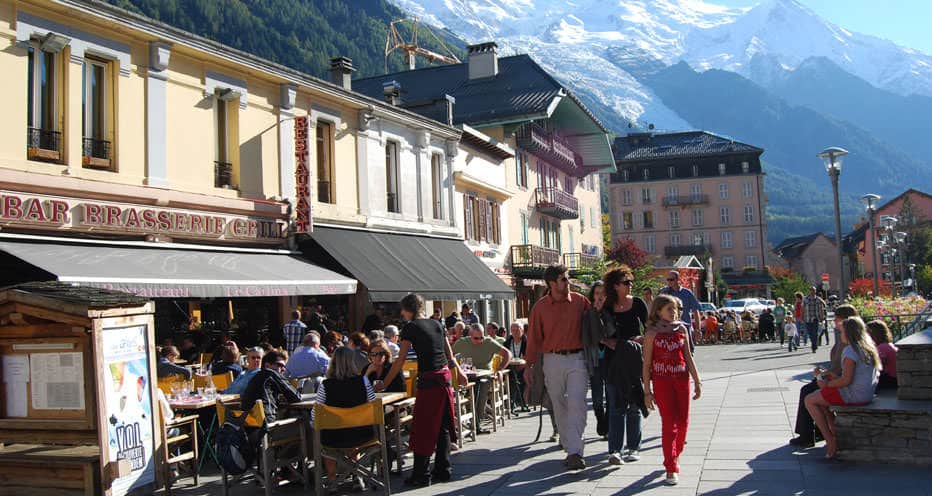 A Look at the Villages Along the Tour du Mont Blanc
Les Houches
Situated at the foot of Mont Blanc, Les Houches promises an awe-inspiring outlook of the peaks girdling Chamonix. The sporty village resort, with its many outdoor activities, hotels, and tram, is the starting point of the Tour du Mont Blanc.
Argentière
After a long hike via the highway route and past Lac Blanc, the picturesque French village of Argentiere, with its relaxing hotels and chalets, is the next Alpine destination for your refreshment along the circuit. Above it is the popular 'Delicate Passage' and its series of ladders, steps, and handholds for scaling a steep rock section.
La Forclaz
Located in south-eastern France and with its cluster of quaint buildings along a curved road, this old-fashioned village will treat you to a tasty dinner and peaceful night's sleep after your ascent along the enormous Trient Glacier.
Trient
The old smugglers route ushers you into this charming Swiss village. Whether you trek the Tour du Mont Blanc route clockwise or anticlockwise, it will take you through this valley commune. Enjoy the beautiful mountain views surrounding it. Relish its famous auberges.
Champex
A pleasurable walk over Alp Bovine will bring you to this lakeside village nestling amidst woods high up in the Swiss Alps. Champex offers a range of relaxing restaurants, bars, and hotels, and will leave you marvelling at the views of the Grand Combin as you continue your Tour du Mont Blanc.
La Fouly
This village along the Tour du Mont Blanc route packs the best of the Alps and will wow you with its alpine scenery, untouched nature, the peaceful atmosphere of the enchanting locale, and the mountain ranges. It's an important destination for both summer and winter sports and has luxury hotels that can comfort you after your hike through the Val Ferret and its farmland and forests.
La Palud
Nestling near Courmayeur and its 4star hotels is the La Palud village in south-eastern France. With its cable car and vibrant outdoor activities, it's a perfect vacation destination for many people. It offers Provencal herbs, honey, lavender, truffle, country bread, and crayfish in abundance.
Chapieux
From Courmayeur, through Ville-des-Glaciers, descend into Chapieux, an exotic hamlet known for its refuges and tasty beers. Pause from your Tour du Mont Blanc in this Alpine valley and enjoy the mountain views, white-water streams, multitude of flowers, and, perhaps, watch the profusion of cows, goats, and sheep as they feed.
Les Contamines-Montjoi
An old Roman road through Croix du Col du Bonhomme and many other landscapes will bring you into the hidden French village of Les Contamines-Montjoi and its old farm buildings. While you are there, the adorable ornate Church of Notre-Dame de la Gorge begs a visit.
From here, your walk carries you through alpenroses, rolling icefalls, and back to Les Houches in Chamonix via a tram. This marks the end of your Tour du Mont Blanc. Now you have tales of cultures and awe to tell as you head home. Lots of amazing villages to enjoy along the way.