Punta Barretti is a mountain 4013m in the Val D' Aosta of Italy.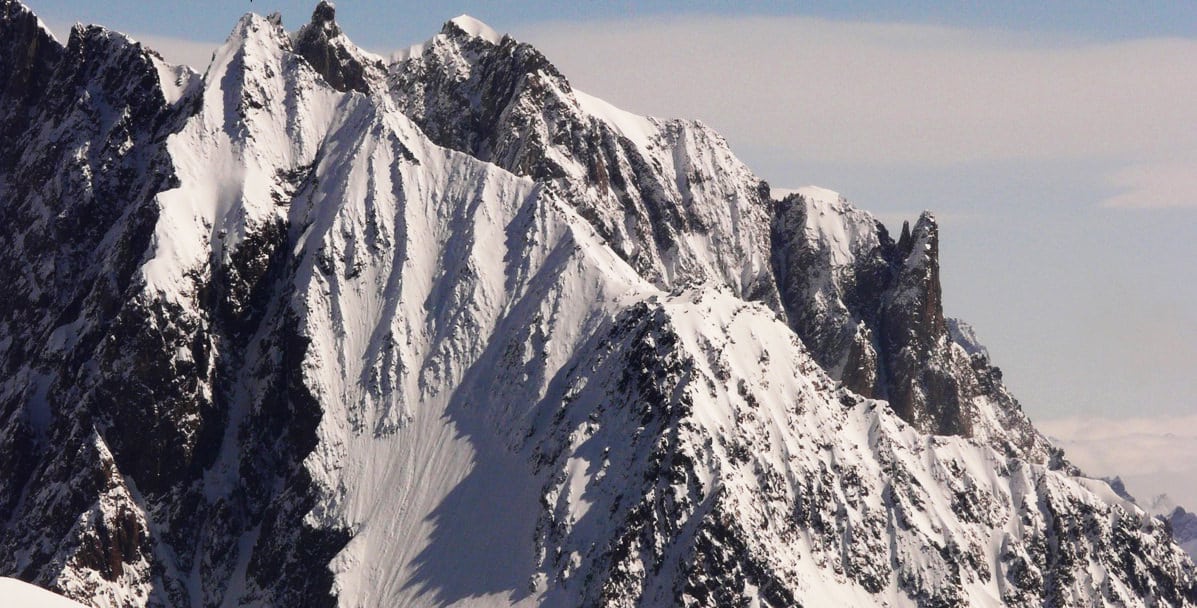 The mountains in the region above four thousand metres are notable summits for climbers, points of study for geologists and have hosted countless expeditions over the last 150 years. The summit received its namesake following the successful, summit-seeking mountaineer and geology expert, Italian climber Baretti and his team. Baretti believed he had also reached the summit of
Mont Brouillard
on the same expedition but was later found to be mistaken.
The races to each of the Alpine summits were often contested in the late 1800s, and due to the lack of technological and documentation being based upon solely written accounts, there were often errors and false flags. In any case, the peak of Punta Barretti is now well-known on the Mont Blanc trail, with this face of the Mont Blanc massif being viewable by our hikers from the Italian points on our trail – in particular, Courmayeur and La Palud.
The tour of Mont Blanc, when booked through Salamander Adventures, is a fantastic way to find out more out the mountain tops themselves, with the technical terminology being as interesting to learn as it is remarkable to see with one's own eyes – as are the charming villages and towns that lay afoot of the Mont Blanc massif's cols and ridges, lakes and glaciers. With snowboarding and skiing seasons starting later, there are plenty of opportunities to find out more about each village and town nearby, staying at a different place nearly every night.
Covering almost 170km over the trip, each part of the Mont Blanc tour will enable you to soak up the high altitude rays, rocky terrains, pastures of farmland, wild animals, waterfalls and crystal clear mountain lakes, with our jam packed itinerary guiding you through three beautifully distinct countries, each with their own cuisine and traditional customs – beginning in France, crossing a col in to Switzerland and then into stunning Italy where you will even spend a well-deserved day off!
Seeing is believing on this eleven-day tour, the magic and freshness, purity and unspoiled majesty of the surrounding landscapes that each group experiences makes it rather easy to see why the tour of Mont Blanc is one of the most talked about on Earth. The accompanying friends, great food and lodgings all lovingly selected for your party and places to gaze in awe at while setting yourself the challenge of a lifetime means the Salamander Adventures tour of Mont Blanc will prove an experience that is unforgettable.
Salamander Adventure's attention to detail is unmatched, and prides themselves in aiding their travellers to fall in love with this incredible part of Europe.