Chamonix is a world famous part of the French Alps that typically heralds the start of Salamander's Mont Blanc tours and treks. A clockwise route around the Alps, the Chamonix Valley is a year-round destination for those wishing to experience glorious scenery in the summertime, and skiing for most of the year 'round.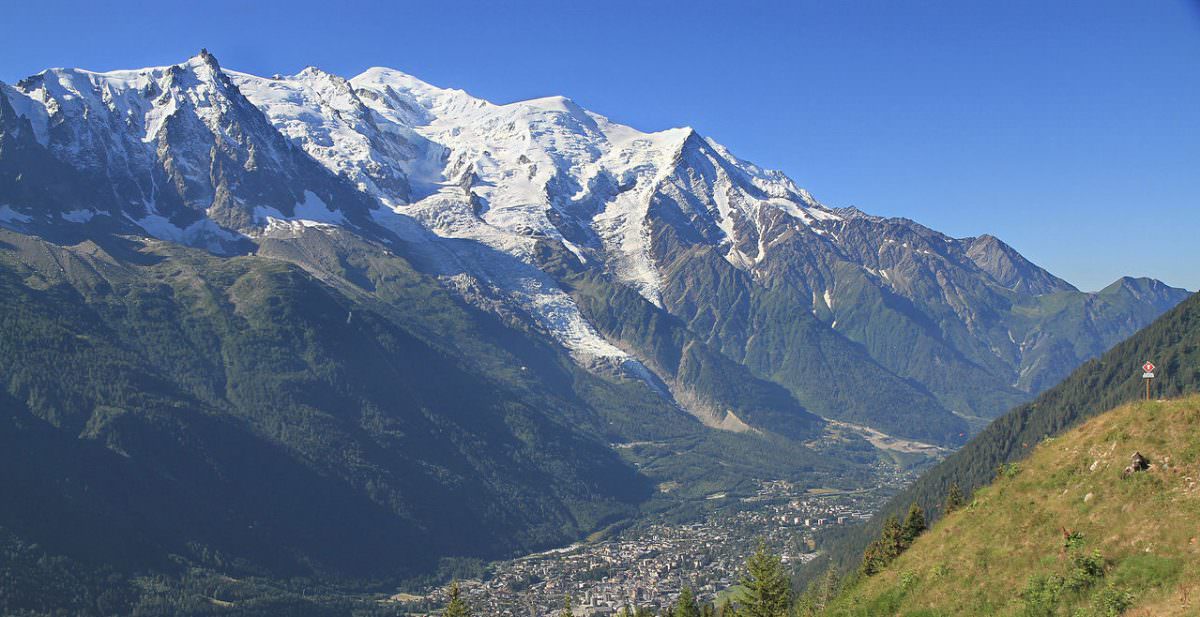 Possibly the eldest French ski resorts in the region, the Chamonix Valley is very well-known, referred to by some as the "Gateway to the European Cascades" and was the host to the very first Winter Olympic Games back in 1924. The commune borders capture the peak of Mont Blanc, with the North summit sat majestically within the French Border. The summit is the highest standing in Western Europe – an incredible 4,808.73 m/15,777ft above sea level and the 11
th
highest point of topography on the entire planet.
The settlement resides nearby the Aiguille du Midi. It is one of the very first guided stops on our expertly marked tours around the dramatic and ever hypnotic mountain faces of the Mont Blanc massif. The stop is the first after trekking through Chamonix' Valley and will no doubt inspire your party of walkers.
Our track will traverse the countries of France, Switzerland and Italy over a fun packed eleven days, enabline a great overview of the best places in the Mont Blanc area. Our perfectly mapped itinerary even includes a rest day to unwind, or alternatively trekkers can take the brand new high tech cable car to the highest accessible public summit of Mont Blanc.
With our experts at Salamander Mont Blanc Tours, you have the best, on-hand, relevant knowledge about the area, facts and anecdotes to distract from tired knees until you reach your full potential and complete the 165km trek around the Mont Blanc massif.
You are in the best hands for an incredible tour making up an eleven-day trek of a lifetime. Our tour promises to highlight one of the world's greatest's treks – with rare and endemic species of Alpine vegetation, the beautiful fauna endemic to the area; the Ibex, flying fish and lizards, all within a few feet away. The remarkable beauty discoverable in and around the Chamonix Valley is simply unforgettable.
To find out more about Chamonix, the Chamonix Valley and the Mont Blanc massif, check out the following links:
https://en.wikipedia.org/wiki/Chamonix
https://www.telegraph.co.uk/travel/ski/resort-guides/Ski-Chamonix-resort-guide/