Mont Brouillard is a mountain 4069m in height located in the famous French Alpine area, the Val D' Aosta. It is a satellite peak of the area and is one of the mountains in the region above four thousand metres. These mountains are all notable summits for climbers and points of study for geologists and have welcomed countless expeditions over the last 150 years.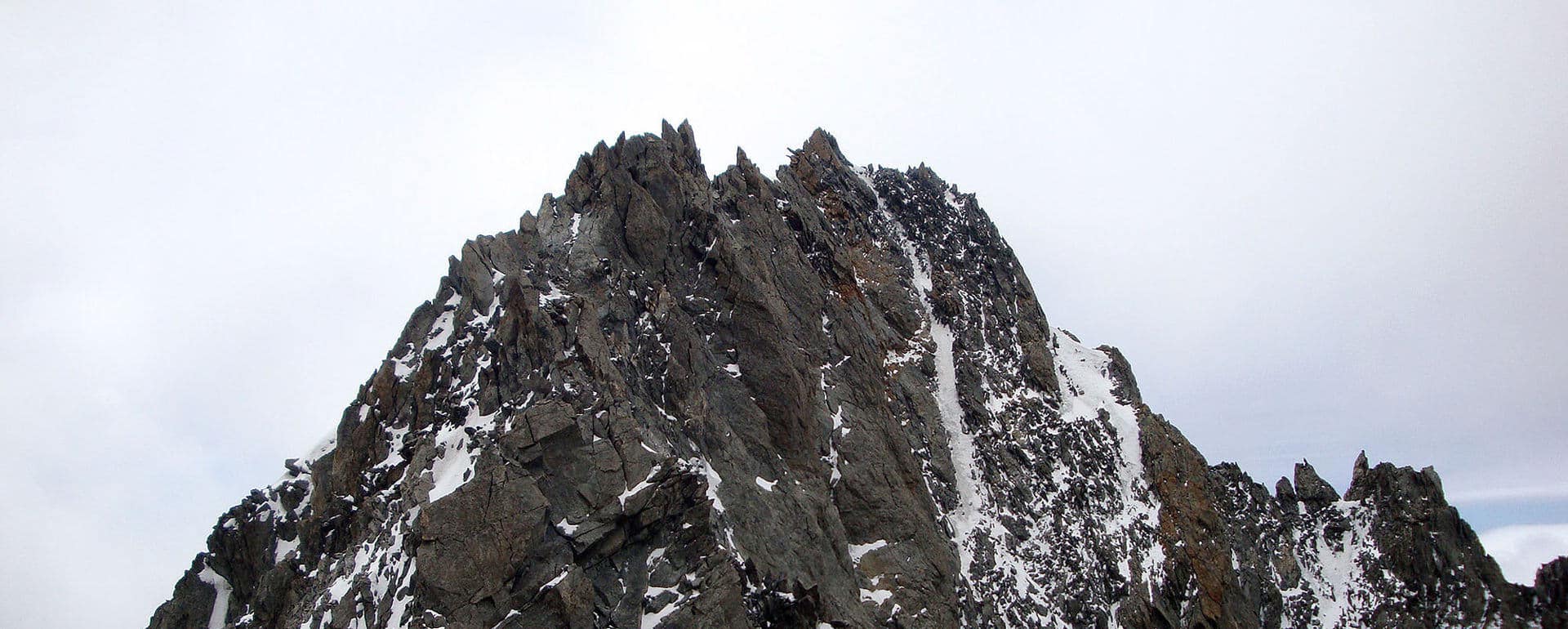 The summit received its namesake after the mist that surrounds the peak year 'round. French for 'mountain of mist', this peak was first officially conquered in 1906 by Karl Blodig, Oscar Eckensteinand and Alexis Brocherel. They found that that previous climber, Barretti and the rest of his group had not given nearly enough time to travel from Mont Brouillard to the Italian peak he was aiming to reach, the famous Mont 'Barretti' (that he subsequently gave his name to), back in 1880.
The peak is situated on the French side, and this face of the Mont Blanc massif is possible to see from French points on the tour of Mont Blanc. The ridge to the Courmayeur Mont Blanc summit is separated by a col, making the last summit only reachable by experienced and skilled climbers.
The tour of Mont Blanc taken through Salamander Adventures is a fantastic way to find out more out the mountain peaks themselves, and also the surrounding villages and towns that lay at the foot of Mont Blanc massif's cols and ridges, lakes and glaciers.
The Tour of Mont Blanc is possible to take over the summer months and over a relatively short season to ensure the best, clear weather for long distance hikers and ramblers who have no climbing experience. For this reason, the trekking season closes in mid-September. That said, snow may still fall on a colder year, meaning visibility can still be affected and well-fitting, sturdy walking boots must still be worn. Our guide ensures you come well equipped, and Salamander Adventures team pride themselves on providing the best information so that you may prepare your fitness and mind for the most enjoyable hike possible. Covering a remarkable 165km around the massif, each part of the trail will enable you to soak up the high altitude sunshine, rocky alpines, dramatic terrain at each and every corner – whether it be rolling pastures, lakes, glaciers and waterfalls. The itinerary will take you through three beautiful countries, each with their own customs and cuisine and buildings, beginning in France, through quaint Swiss villages and back over the border to the chic town of Courmayeur in Italy.
Once one is a few days immersed into this eleven-day hike, the magical, unspoilt landscapes that each group experiences makes it rather easy to see why the tour of Mont Blanc is one of the most famous on the globe. Partner this with fantastic cuisine, friends, and charismatic, knowledgeable locals, and the Salamander Adventures tour will prove an unforgettable journey to remember forever.
https://en.wikipedia.org/wiki/Mont_Brouillard