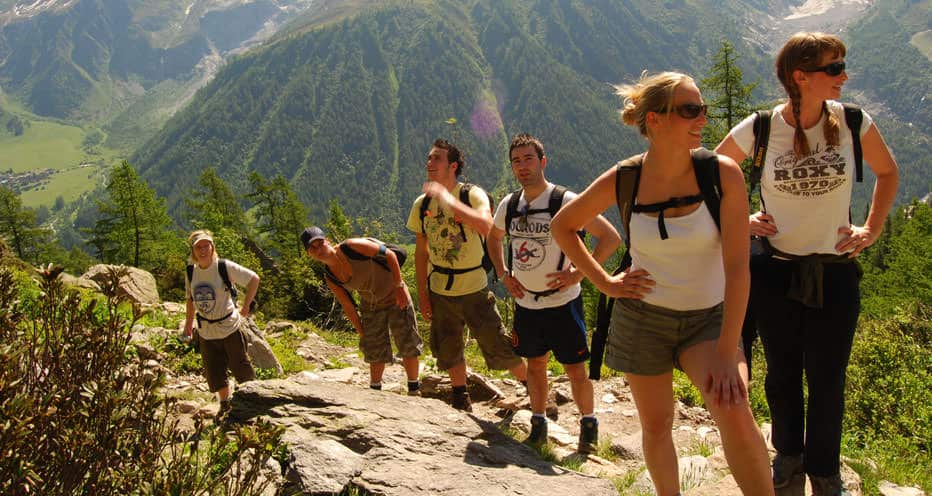 For some, it is swimming 21 miles of the English Channel or reaching the glacial peak of mount Everest, while others challenge themselves with the completion of a 160km trek up and down the Mont Blanc massif.
The Navigation Attraction of Tour du Mont Blanc
It is not surprising to see why the Tour du Mont Blanc is an attraction, itself. So much so that the trek is attempted by novice hikers. The vast undulating plains of the Mont Blanc mountains, the picturesque view from the top and the array of Alpine flowers, present an experience that should be felt, not told.
Tour du Mont Blanc, Navigation
The trail of Mont Blanc traverses three countries: France, Italy and Switzerland. Over the years, the 'official' route of the trek has been changed by many, but the breath-taking scenery remains the same.
The circular route is usually walked in an anticlockwise direction beginning from Les Houches in the Chamonix valley– though some people start with Les Contamines in the Montjoe valley (France).
The route goes through seven valleys around the Mont Blanc massif, including the Italian Vallee des Glaciers, Val Veni or Val Ferret. It trails on toward Switzerland's Arpette or Trient valley (depending on your route), and Argentiere before completing the circle in a final descent to Chamonix.
The trail is graced with stunning views and the welcome sights of diners and comfortable accommodation littered along its paths. So, it is a glorious trip to say the least.
Navigate Tour du Mont Blanc with Salamander Adventures
Our expert team at Salamander Adventures have an arranged trip that covers the distance of the Tour du Mont Blanc in all its beauty. It is organised so you don't have to bother with the details on your own. We have options for a fully-guided tour, self-guided one and a budget trip for people who enjoy comfy dorms.
What's more? It is totally safe and led by experienced mountaineers who are internationally accredited. You don't have to be an accomplished trekker to attempt navigating the Tour du Mont Blanc.
Navigation Costs
Our various tour packages have been designed to suit each trekker's preference, and all costs are affordable. If you want a tour by an experienced guide who can navigate Tour du Mont Blanc for you, or the independence of a self-guided trip, we provide both without taking anything away from the experience of the trek. To know more, contact us at Salamander Adventures.
Or speak with a member of our staff on 01273 256753
We will be glad to hear from you.