The Dôme du Goûter is one of the larger summits of the Mont Blanc Massif. At a staggering 4304m tall, it is described as a topological shoulder of Mont Blanc whose summit lies nearly two kilometres to the south-east.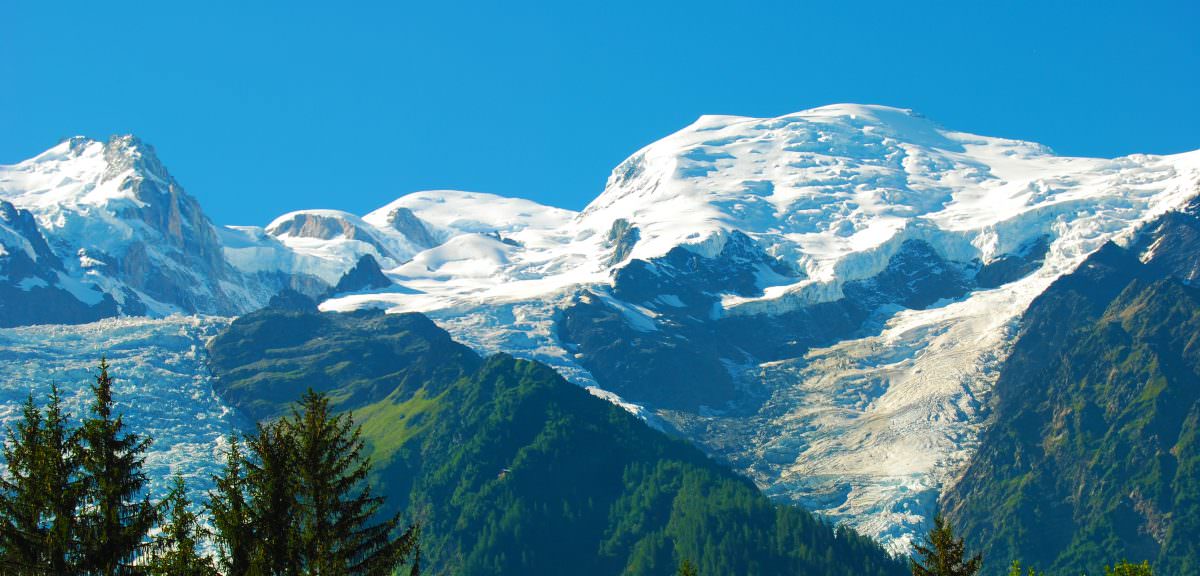 Climbers use the '
Bosses'
route and the relatively flat surface is agreed to be within the French territory, in the Haute Savoie regain of the Graian Alps. Many climbers of the Mont Blanc summit acclimatise themselves at the same altitude as your trail in before embarking on the aerobic challenge of the climb to the peaks.
The third tallest summit of the Mont Blanc group, the flat topped 'Dome' is often neglected by those on the trail to the highest point of the Mont Blanc peak.
Made from hard granite and completely covered by ice, the four faces of the Dome are extremely dangerous to ascend. Connected to the Mont Blanc ridge, these passes are within reach of the Aiguille du outer and Bionnassay.
The base of the Dome de Gouter begins its majestic rise within the valley and famous resort of Chamonix, itself a destination that provides an excellent place to explore, eat and discover more about the lifestyle in the French Alpine region. The eldest resort in the area, Chamonix is a wonderful place to stop on your Tour du Mont Blanc, and the Dome de Gouter is visible from here when the air is clear from atmospheric cloud and mist.
With an eleven-day organised trail ready to go, any Salamander Adventures tour of the Mont Blanc's massif will provide its travellers with an experience to remember forever. Book with us now to experience the thrill and accomplishment of traversing 170km of hiking one of the most devastatingly stunning parts of the world.
For more information about Dôme du Goûter check out the following summit sites as follows:
https://www.summitpost.org/d-me-du-go-ter/154611