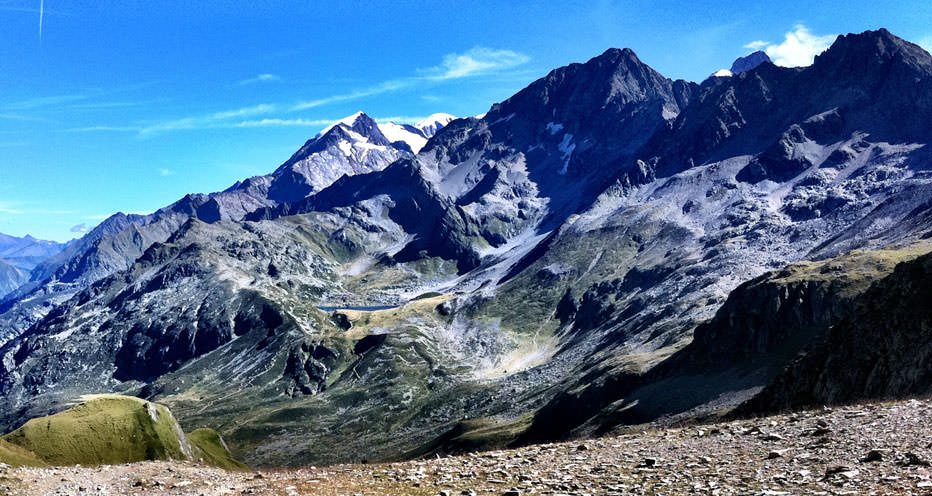 If so, you are missing out on the adventure of a lifetime. Consider it one big hike to cross off your bucket list. The Tour du Mont Blanc is a masterpiece of nature. The soaring mountainous peaks of the Mont Blanc massif are breath-taking as you
trek
over cliffs, pinnacles and winding paths. The total
trekking
distance
is 165 km, ascending and descending altitudes of 10 km while navigating into Italy and Switzerland before re-entering France.
Fortunately, the whole Tour du Mont Blanc mountain experience can be enjoyed through our different bundle packages, depending on the type of guide you want.
Salamander Adventures: TMB Mountain Trek Plans
At Salamander Adventures, we offer a range of guided or independent treks that cover the Tour du Mont Blanc in it all its stunning beauty.
Guided Tour Du Mont
This is a fully guided trek that is led by an internationally accredited mountain guide. It is arranged for small tour groups with a maximum of 14 people. Along the way, you get to see dramatic mountain views, lovely little hamlets and a stretch of colourful alpine flowers. Also available to trekkers are a number of family-run hotels that provide comfortable lodging.
This is mostly ideal for first-time trekkers and people who want the reassurance of an experienced mountain guide.
Self-Guided Tour du Mont Blanc
For mountain trekkers who want a bit more independence on their trip, a self-guided tour is most suitable. Like the guided tour, it offers the same 165 km walking distance, scenic views of the massifs, charming little villages and cosy hotels.
During the trip, trekkers can stop by one of the many diners on the trail for lunch, or they can eat their own packed foods on a mountain picnic. The self-guided tour is popular among couples and families.
Budget Tour De Mont Blanc
If you prefer a budget trip and love the excitement of dorms, the budget Tour De Mont Blanc is good for you. The hiking experience is no less fun, and you enjoy an independent tour experience. Local mountain refuges as well as hotel accommodation are available to trekkers on the budget TMB.
Confident mountain trekkers will enjoy the breath-taking views of the Tour du Mont Blanc mountain tops and the traditional villages that dot specific locations along the trail.
Our adventure tours are ideal for individuals, couples, families and small traveling parties. It isn't unusual to see guests returning for a second or third trip because the experience is truly worth re-living.
So, if you are a mountain lover, register here with us to book a trip.
Or speak to one of our representatives for more details – 01273 256753