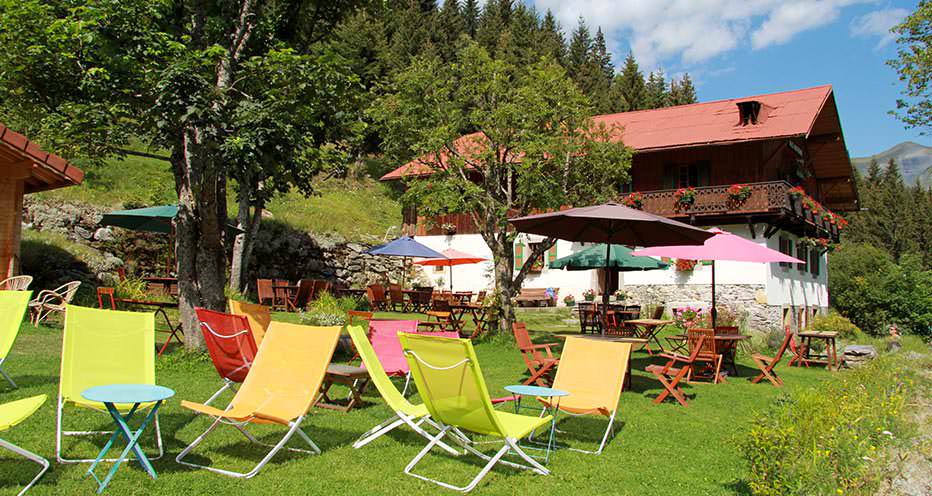 Tour du Mont Blanc Accommodation Options
No matter your class, budget, or expectations, you should be able to find suitable Tour du Mont Blanc accommodation to relax in at the end of each day's trek. With Salamander Adventures, such accommodation will be prearranged for you.
There are hotels, chalets, gîtes, and auberges (mountain refuges), and most of the options are family-run. Alternatively, you could camp out. While you ponder which ones to go for, remember that the Tour du Mont Blanc isn't about luxury. Rather, it's about endurance, exploring the wonders of the Alps; and some comfort.
The Tour du Mont Blanc Accommodation Option to Use
The key to accommodation on the Tour du Mont Blanc for many is affordability. You want establishments that will cater to your shelter and feeding at affordable rates. While camping is cost-effective, you will be saddled with extra weight—your food and camping gear—throughout the trek.
Auberges (Mountain Refuges)
The most suitable options for budget Tour du Mont Blanc accommodation are auberges. These are inexpensive and come with varying standards and facilities. For instance, not all auberges can offer you food, and the rooms are usually in dormitory arrangements.
Also, most Tour du Mont Blanc auberges, as their other name (mountain refuges) denote, are situated on mountainsides and close to passes, making them the easiest means of retiring after an exhausting hike. Some of them were built by mountaineers while others are farms houses converted to provide shelter for travellers.
If your focus is the walk and the scenery that comes with it, then auberges are the accommodation to go with on your Tour du Mont Blanc.
Family-owned Hotels
These will offer you more facilities and comfort than auberges, but are slightly more expensive and typically qualify as two or three star hotels. You may need to call ahead of time to reserve your accommodation, as rooms are quickly full during peak periods.
Should you elect any of Salamander Adventures' Tour du Mont Blanc packages, you get to enjoy the brief luxury offered by the hotels in prominent towns along the hiking route, without having to worry about making your reservations. We make the bookings for you.
In fact, depending on the Tour du Mont Blanc package you select, you will be entitled to five to nine nights in comfortable hotels during the hike.
That's not all.
Going on your Tour du Mont Blanc in the company of Salamander Adventures means you also get an included rest day in La Palud (Courmayeur). There, you can relish in the Italian cuisine and beverages, and even solace your throbbing muscles in a steamy local spa.
Come and join Salamander Adventures. Let us take you on the walk of a lifetime.