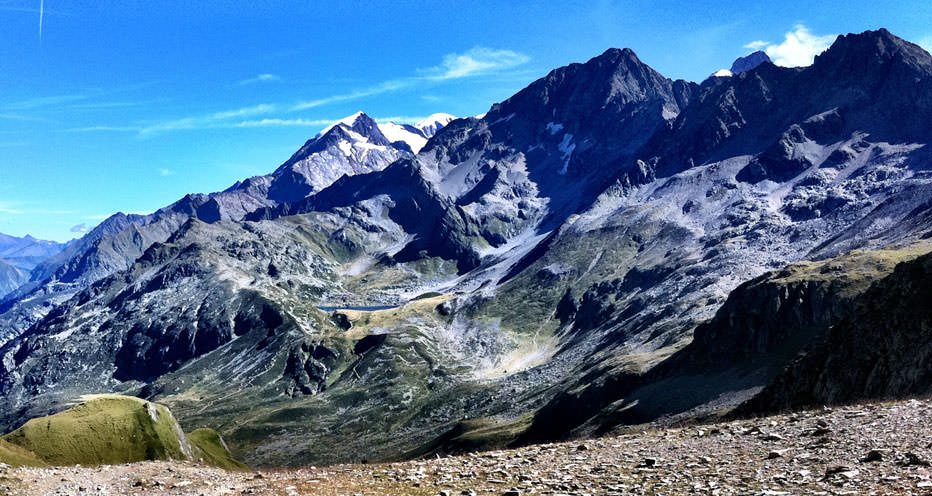 A tram ride from Chamonix (1100m) up the mountain to La Flégère (1875m) and a hike over mountainous terrains to the
Lac Blanc
(2,352m), immediately exposes
trekkers
to an altitude gain of 1252m on the first day of the Tour. The route descends to Tre-le-champs (1400m) and ascends again to the Col de Balme (2191m). This sequence continues throughout the walk.
Is Tour du Mont Blanc Altitude Safe for Acrophobic People?
For people that are uncomfortable with heights, this frequent rise and fall in altitude can birth complications. It's worse for folk that are acrophobic. Add to this the series of ladders, wooden steps, railings, metal grating, the popular delicate passage, and the other climbing aids, especially, for hiking a steep part of rock above Argentiere, and it becomes obvious why trekkers should have a little experience with altitude before partaking in the Tour du Mont Blanc.
Altitude Sickness During the Tour du Mont Blanc
Since the oxygen level in the atmosphere decreases as the altitude increases, the saturation of oxyhaemoglobin lowers when the human body is at about 2,100m (7,000ft) above sea level. This can translate to altitude sickness for tourers who haven't attempted high altitude hiking before.
With the Tour du Mont Blanc route scaling many high altitudinal passes, the highest point achieved by the standard route being 2,584m (8,478), it's vital for hikers to arrive equipped with means of preventing and managing altitude sickness.
Avoiding Altitude Sickness During the Tour du Mont Blanc
Keep yourself hydrated throughout the Tour du Mont Blanc by doubling your water intake. Water reduces the viscosity of the blood, making it more effective in performing its functions.
Reduce your consumption of coffee, alcohol, and other diuretics that can aid dehydration.
Begin exercising at least three times per week a month or two prior to the Tour. Cardio is recommended as it improves your endurance. Also attempt climbing hills around you or taking a few-mile walk at least twice a week, months before the Tour du Mont Blanc.
Protect your body from the sun by wearing sunglasses, a hat, and other protective clothing. Also apply a high SPF sunscreen regularly during your trek.
Take it slow on your first day circumnavigating the Mont Blanc, so that you don't over-exert yourself.
Watch out for symptoms like nausea, dizziness, and headache. If they continue for more than twenty-four hours, seek treatment.
When you book one of Salamander Adventures' Tour du Mont Blanc packages, we advise you on how to prepare to improve your chances of completing the trek without any complications. We will then take you on a date with glaciered mountains, rolling meadows, and exotic fauna.